​
Sunday Services:

Start time 10:00 AM

Family Worship: We worship together as a family. After worship children/youth classes will begin. Please make sure your children are with you at all times until after worship. This gives our teachers the ability to worship as well.
​
Check our MEDIA page for sermons, messages, and worship.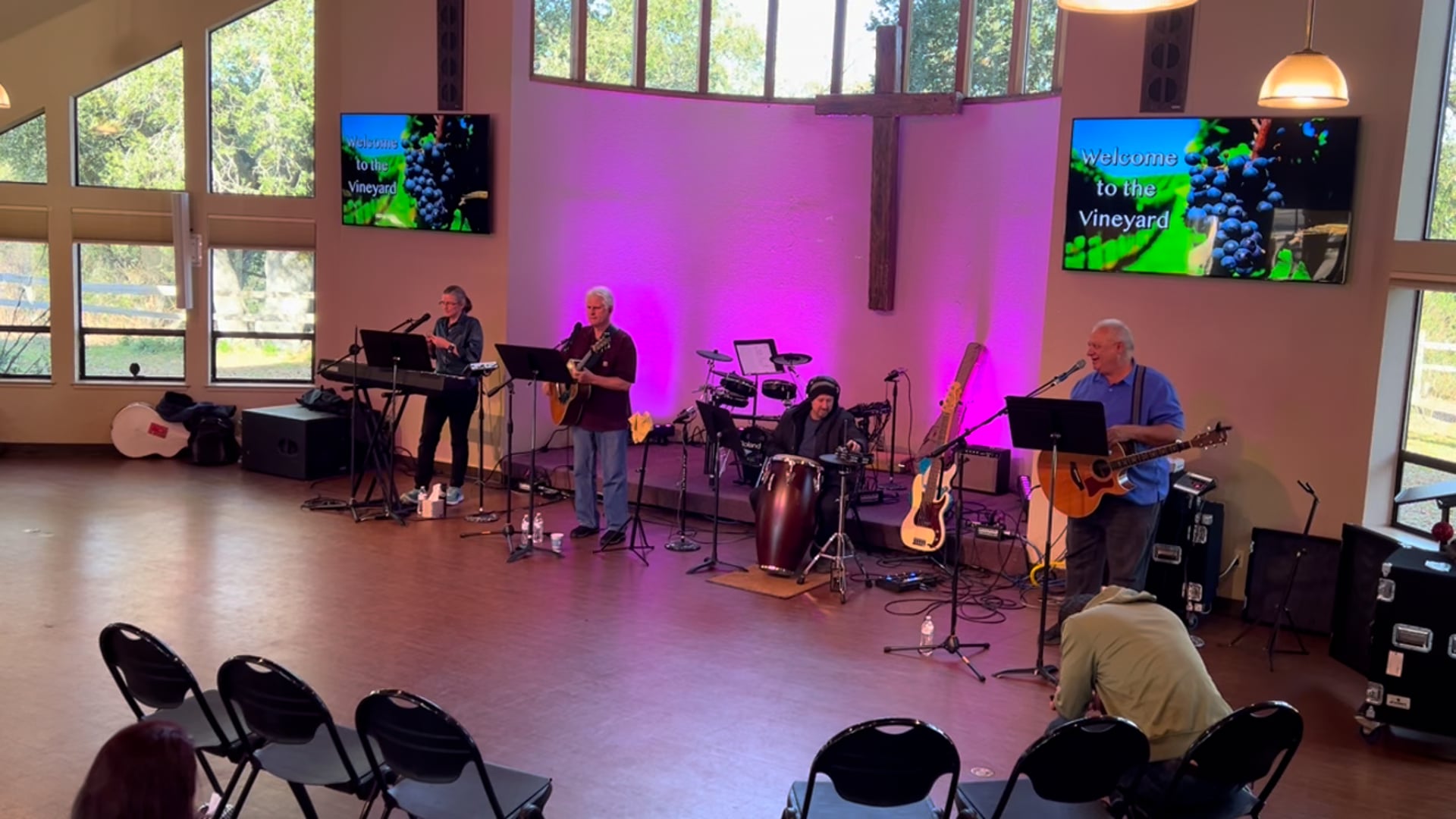 Part 1: Worship & Announcements - 22 January 2023
Our church has over 30 years of rich history over. We've had an emphasis on outreach and evangelism, showing God's love to people from all walks of life, inside and outside of our walls. Click the link below for our full Church history.
Welcome!
Our Family & Youth Ministry is for kids ranging from 2 yrs of age through Jr. High. We use a fun and interesting curriculum for Biblical teaching about God's love, complete with crafts, snacks and playtime for the younger kids. Its a casual, fun and educational environment.
Here at the Vineyard of Scotts Valley, there are many ways to get involved, making it easier for anyone to find an area that fits them best. From donating, to serving in a ministry or joining one of our many groups, there's something here for everyone!
Click the link below to learn more.
HELP US TO SPREAD GOD'S
LOVE AND HEALING
Click the link below to donate or find out how you can offer support